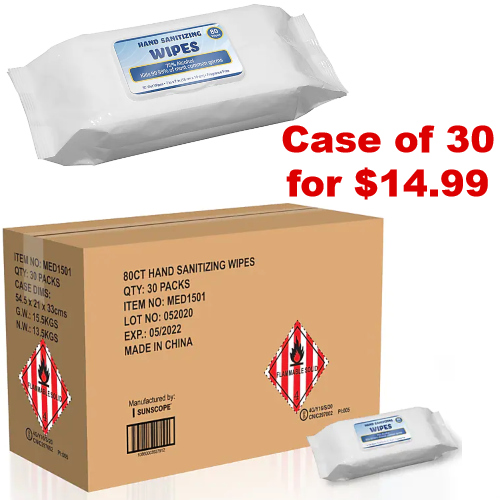 These Hand Sanitizer Wipes are safe for use on hands and meet FDA requirements. Each pack contains 80 sheets in a resealable, portable pack, making them great for on-the-go use. A flip top closes securely to keep wipes moist.
A case of 30 (2,400 total wipes) is currently on sale for just $14.99. Shipping is Free on orders of $30 or more OR you can order online and pick up for Free at your local Staples store.
Consider grabbing a case for yourself and one to donate to a local school, homeless shelter, etc.
1