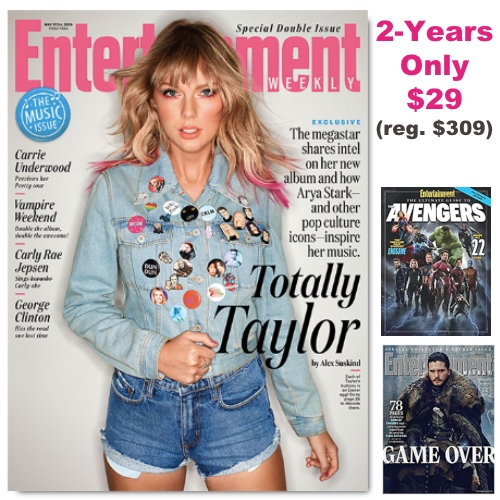 Score a 2-Year Subscription to Entertainment Weekly for just $29. That's just 31¢ per issue and a whopping 91% off the cover price. Entertainment Weekly has been covering the latest in film, television, music, and more since 1990. Summer is coming! This mag is great for easy reading at the beach, poolside, waterpark, etc.
A 1-year subscription to Entertainment Weekly is currently selling for $37 at Amazon and has a 4.3 out of 5 star rating with nearly 900 reviews.
View all sale subscriptions – As low as $4 per year!
6