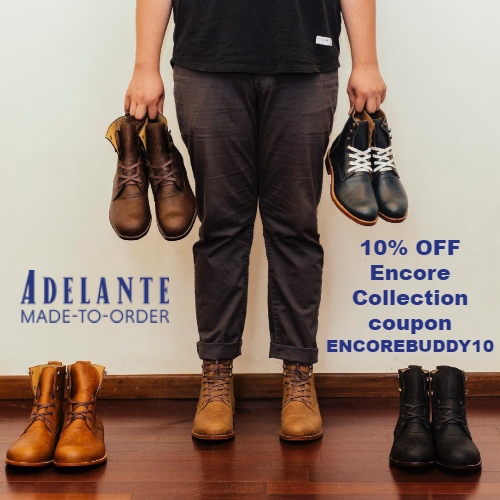 In the world of fast fashion, where trends come and go at lightning speed, finding quality footwear that truly reflects your personal style and ethics can be a challenge. However, there is a rising trend that is changing the game – made-to-order fashion that honors the people who make it.
Adelante Made-to-Order is a brand that stands out in this space, offering a unique approach to footwear that empowers individuals to express themselves, as well as fund sustainable economic development in Latin America.
They combine timeless style with a commitment to artisanal craftsmanship, ethical practices, and fair trade principles. Every pair of shoes is meticulously handmade by skilled artisans, ensuring exceptional quality and attention to detail. The brand partners with talented shoemakers in Guatemala, empowering them with fair wages and safe working conditions. This collaboration not only supports local artisans but also helps to preserve the rich cultural heritage of shoemaking.
Adelante Made-to-Order is also dedicated to environmental sustainability, using less-processed, biodegradable genuine full grain, offering shoes that can be re-soled, and shipping their footwear in eco-friendly packaging.
You can score a great deal on a handmade pair of shoes when you order from the "Encore" line. It includes shoes that are in excellent condition but may show minor signs of wear from having been previously tried on and exchanged for a different size.
Already up to 40% off, you will get an additional 10% off Adelante Made-to-Order Encore shoes using coupon ENCOREBUDDY10. U.S. orders ship Free. All shoes are covered by a 12-month warranty on defects.
If your new shoes aren't a perfect match, they can be returned for store credit or exchanged for another available inventory pair (limited availability). You only have to cover return shipping.
1