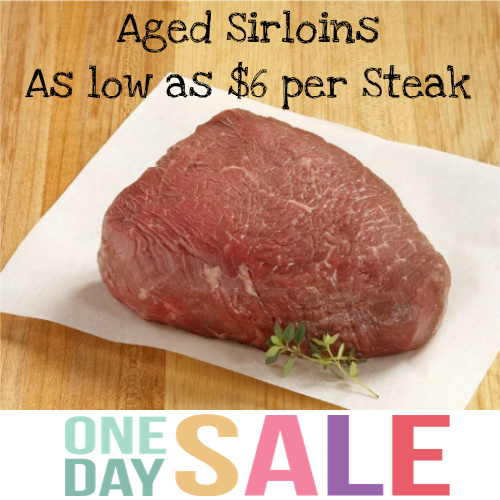 Today Only – Snake River Farms, Double R Ranch Top Sirloins are Buy 1, Get 1 Free using coupon TAKEASTEAK. Aged 21 days for improved flavor and texture, they are individually wrapped, shipped frozen, and will arrive frozen or partially thawed.
Add desired number of steaks to your cart, enter coupon, then matching Free items will be added automatically. Save even more with quantity discounts! If you pay for 8 steaks, you'll save another 25-34% and get 8 more steaks Free! Shipping is $9.99 on any order.
16 of the 10-OZ Steaks are just $6 each after quantity discount and BOGO coupon (reg. $18 each).
4