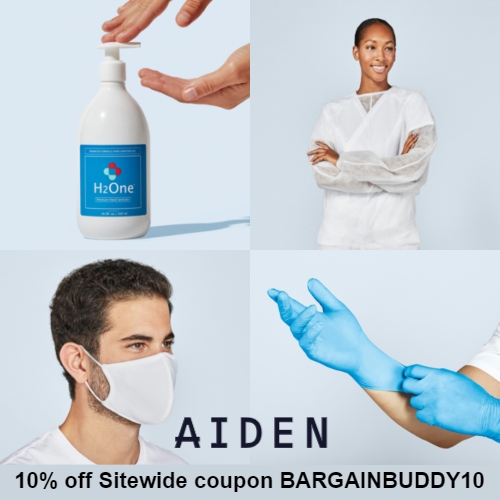 Aiden is committed to protecting what matters most in life: health! They provide all the hygiene essentials and PPE your company needs to get back to business, at affordable prices. They offer disinfecting wipes, hand sanitizer, gowns, gloves, face shields, shoe covers, KN95 masks and 3-layer masks.
Good hygiene should never be on short supply. Aiden's seamless supply chain delivers reassurance and additional savings with subscriptions that ensure you never run out of the essentials you need.
Get 10% off Sitewide at Aiden using coupon BARGAINBUDDY10.
Aiden gives back –
Through Operation Masks, Aiden is actively contributing to the fight against COVID-19. They provide millions of women and men with personal protective equipment at U.S. hospitals, so they can safely provide critical care at the frontlines of the pandemic.
12