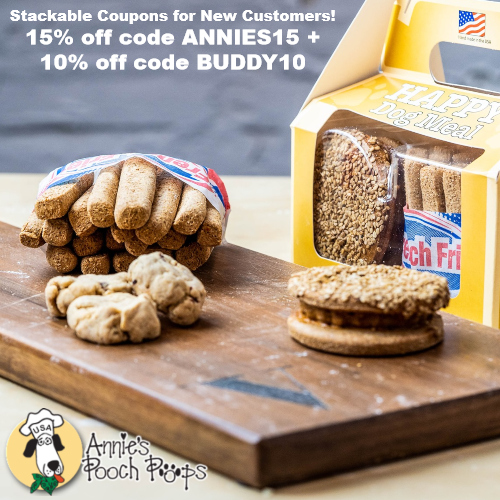 Annie's Pooch Pops products are made in a certified human-grade bakery using all-natural ingredients that are sourced entirely within the USA from restaurant-quality purveyors.
Annie's Pooch Pops started over 20 years ago in a family kitchen and now operates in a 20,000 square foot facility in Bangor, Pennsylvania. Their super-premium, gourmet treats are healthy and aesthetically appealing to both pets and owners. Added bonus – They're not astronomically priced like the ones you might find in your local pet supplies store. I've seen lower quality dog bones priced higher than Annie's at the grocery store!
Now's a great time to spoil your fur baby with some special treats! For a limited time, you can get 15% off your first order at Annie's Pooch Pops using coupon ANNIES15 AND you can stack that discount with 10% off your first order coupon BUDDY10. Orders over $35 (after coupons) ship Free!
Quick Links –
Packaged Treats
Muttkins Treat-Wrapped Beef Marrow Bones
Grillin N Style Treats
Specialty Treats
Biscuits
Gift Sets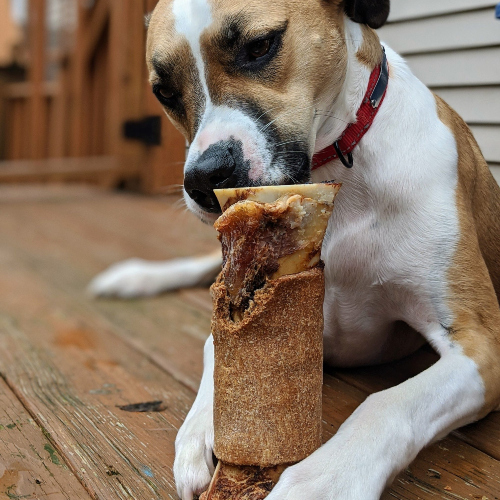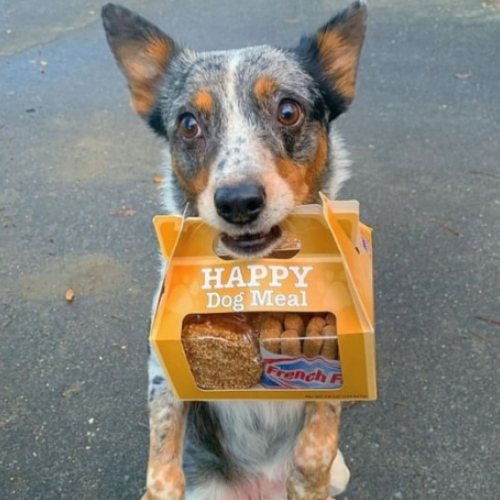 4