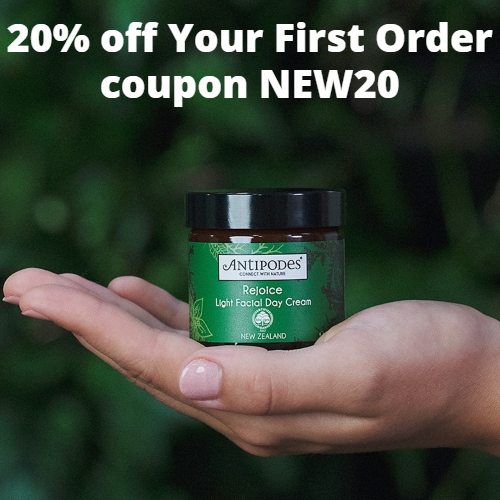 Antipodes is a Scientific Green Beauty™ company from New Zealand that uses pollution-free, results-driven native New Zealand ingredients in their award-winning plant-powered, vegan, and certified organic skincare products.
Their powerful anti-aging products are made from high quality, effective ingredients that are found in New Zealand's nature such as manuka honey, vinanza grape seeds, and nutrient-rich avocado oil. They carefully select bioactive native plant extracts to create skincare products that are scientifically and clinically shown to help promote youthful skin.
Antipodes offers a wide range of cleansers, face serums, face masks, eye creams, moisturizers, and more that help with almost any skin concern, including anti-aging, blemishes, oily & combination skin, dry skin, and dull & uneven skin tone.
Get 20% off your first order at Antipodes using coupon NEW20. Every order comes with 2 Free samples. Be sure to check out their already discounted Healthy Skin Sets.
7