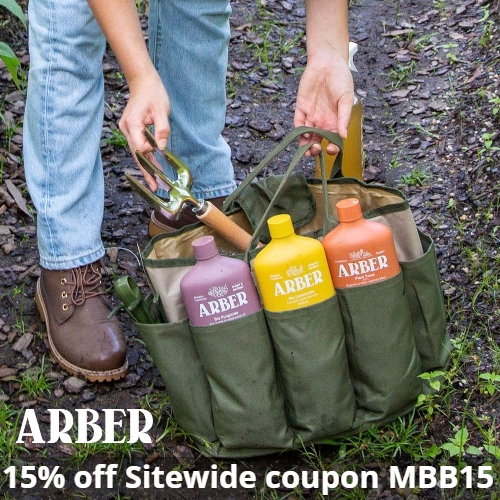 Arber is on a mission to make plant care safe, simple, and easy for all gardeners, no matter their skill level, location, or size of their garden. They provide the tools, products, and knowledge gardeners need to nurture their plants and keep them at their healthiest.
After years of extensive scientific research, it's been discovered that plants need nothing more than nature to heal, adapt, and grow to their full potential. Just like a human's gut, good bacteria is essential for plant growth, nutrition, and immunity.
Synthetic/chemical products can kill that good bacteria and deplete your plant's natural ability to defend itself. Many chemical products also use simple modes of action (how the active ingredients work), which allows pests to build resistance and leads to continual pest problems.
This why Arber uses biologicals. Biologicals are powerful, naturally occurring elements proven to safely prevent disease & unwanted pests, promote unparalleled growth & abundance, and support the plant's entire microbiome and soil ecosystem. They work with the plants natural defense mechanisms to increase the supply of beneficial nutrients and microorganisms.
Arber products use complex active ingredients that target harmful diseases and pests while protecting the pests that are good for your plants. When used regularly, Arber Biologicals provide immunity boosting effects to ward off disease and strengthen your plants from root to shoot.
All of the ingredients in Arber products are derived from nature. They are completely safe for you, your pets, and the planet!
Their product line includes Bio Insecticide, Bio Fungicide, Bio Protectant, and Plant Food. You can purchase them separately or in a convenient kit that includes everything you need for gardening success. They offer an Indoor Kit, an Outdoor Kit, a Holistic Kit, and a Restorative Kit.
Get 15% off Sitewide at Arber using coupon MBB15. Shipping is Free on orders of $70 or more.
3