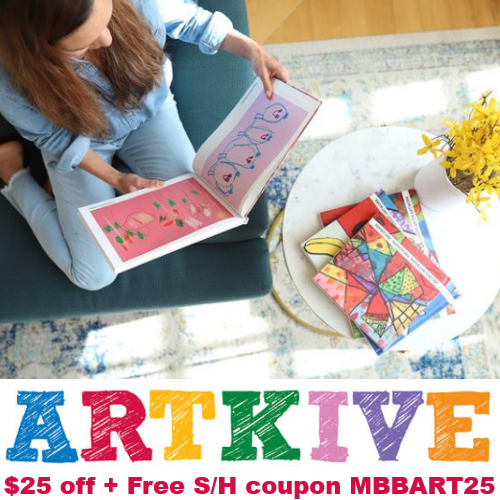 We all love and treasure our children's artwork, but let's face it, there is A LOT of it! We can't hang it all up, storing it takes up tons of space, and it can degrade when it's packed away in the attic. Artkive provides an easy way to capture, organize, preserve and celebrate your child's creativity.
Artkive transforms your children's art into a beautifully crafted, hardcover book that preserves and protects their masterpieces forever. Added bonus – it's super simple! Order an Artkive Box, fill it with your kids' art, then send it back using the prepaid shipping label. They'll professionally photograph the artwork and use the photos to create a stunning keepsake book or framed mosaic.
The box is only $14 using coupon MBBART25 (normally $39). A second payment will be due based on how much art you send back in your Artkive Box. Each book holds between 20 and 200 images! You can get an estimate on your final payment by using the sliding scale on this page.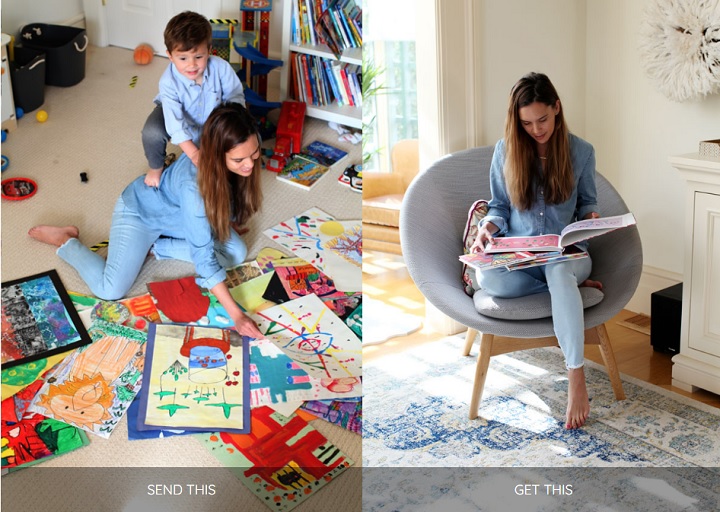 Your kit will include:
• An Artkive Box shipped to your door to fill with art
• A prepaid UPS shipping label to send in the art
• Art professionally digitized + stored in your Artkive account
• Access to your art memories from any connected device
• Custom book proof for your review and approval
• A beautiful 8.5 x 11 inch hardcover book (shipping included)
• Order form for a keepsake framed mosaic
• An Artkive Box specialist at your service
It's not too soon to start thinking about Mother's Day! An Artkive book would make a great gift. Order soon to ensure it's ready in time!
Get $25 off your order at Artkive using coupon MBBART25.
3