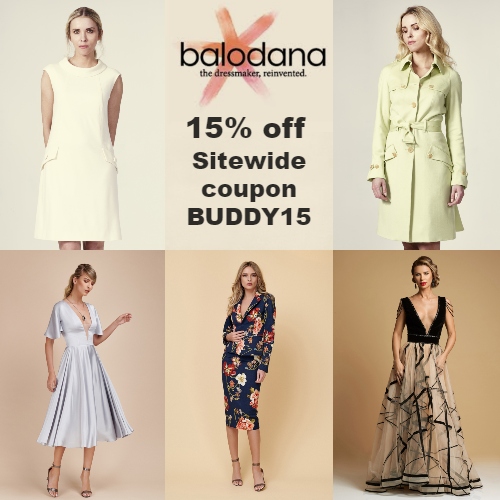 Balodana believes women's bodies shouldn't be defined by a single number or a "small/medium/large" descriptor; each of us presents a unique landscape for beautiful clothes. They believe the solution to modern-day clothing woes is custom built, made-to-measure clothing.
Balodana is the only marketplace exclusively for women's made-to-measure clothing. They offer 1000s of fashions from designers worldwide, that are tailored to your exact measurements.
Custom-made means high quality and personalized fit. Balodana's goal is to provide you with that quality and make it affordable by recruiting talented designers who make beautiful merchandise at a reasonable cost.
Each article of clothing is created from scratch exactly to fit you – meaning it didn't exist in a warehouse somewhere before you ordered it, making it the most ethically and environmentally impactful way you can buy new clothes!
Get 15% off Sitewide at Balodana using coupon BUDDY15. All orders come with their Happiness Guarantee.
3