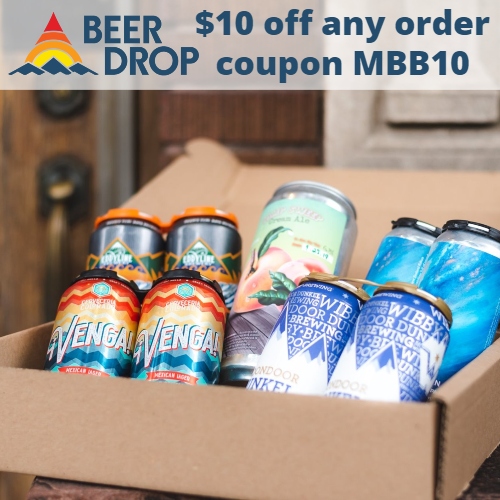 If love trying new craft beers, check out Beer Drop. It's the ultimate online store for craft beer enthusiasts, delivering premium craft beers from breweries around the country straight to your door.
Beer Drop partners with highly rated & award winning microbreweries to allow you to try the freshest, most unique brews and special release beers that you wouldn't find at your local liquor store. Their large variety of craft beers has something for every taste, including IPAs & Pale Ales, Lagers, Belgian Ales, Porters & Stouts, Saisons & Farmhouse Ales, Sours, and more.
Get $10 off any order at Beer Drop using coupon MBB10. Shipping is $7.99 on all orders.
2