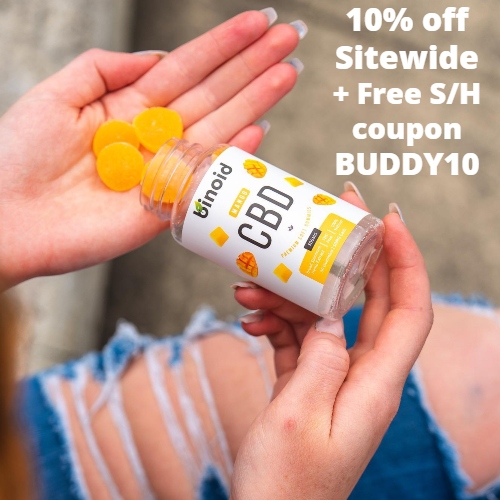 Binoid CBD provides high quality and effective products made from hemp-derived CBD & Delta 8 THC. Founded by wellness enthusiasts who believe CBD should be a vital part of living a healthy lifestyle, Binoid's mission is to empower CBD wellness by providing superior products that are as enjoyable as they are good for you, with zero compromises on quality and ingredients.
Binoid CBD works with local Hemp farmers in Oregon to grow their unique phytocannabinoid-rich hemp plants with the best plant genetics, high cannabinoid concentrations, and beneficial terpenes. Their CBD products have been carefully formulated, and re-formulated for over 2 years to achieve the perfect broad spectrum cannabinoid formula.
Binoid offers a wide range of CBD (THC free) and Delta 8 THC products. Their water-soluble CBD drops are available in many delicious flavors. Their popular Good Night Sleep Blend and Calm Day Oil Drops are vegan-friendly, gluten-free, kosher, and THC-free. They also carry great tasting fruit-flavored CBD gummies, healing topicals, CBD tinctures for pets, and more.
Get 10% off Sitewide at Binoid CBD using coupon BUDDY10. Shipping is Free on all orders – No minimum purchase required!
Shopping for Delta 8 products? Check out their Delta 8 bundles for savings of up to $63 before coupon!
Binoid CBD products are made in their state-of-the-art manufacturing facility that is one of the few cGMP Certified and ISO 9001:2015 Certified CBD facilities in the United States. Their products are Kosher Food Grade Quality Certified by Oregon DOA and each Binoid CBD product is tested 5 times before being sent off for additional third-party lab testing.
2