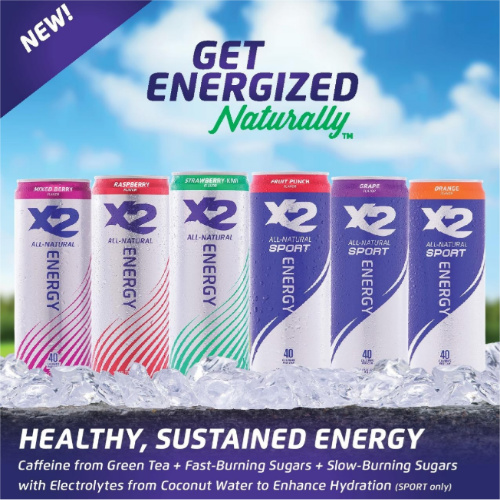 Buy one 12-PK of X2 Energy Drinks and get a 2nd 12-PK Free using coupon MBMX2BOGO. You must buy 2 of the same flavor in order for the coupon to apply. No limit on the number of times the coupon will work on a single order, so you can order, 2, 4, 6 or however many you like.
Free Shipping Hack: If you are only getting 2, add $7.02 or more worth of stuff to your cart to get Free shipping (otherwise shipping is $8). Boxes of K-Cups start at $9.50 ($1.50 more than you'd spend if you were paying for shipping). They typically require you to spend $59 or more to get Free shipping, but their system is currently counting the Free item toward the $59 threshold!!
A 12-PK of these energy drinks is currently selling for $27.49 at Amazon and they have great reviews.
2