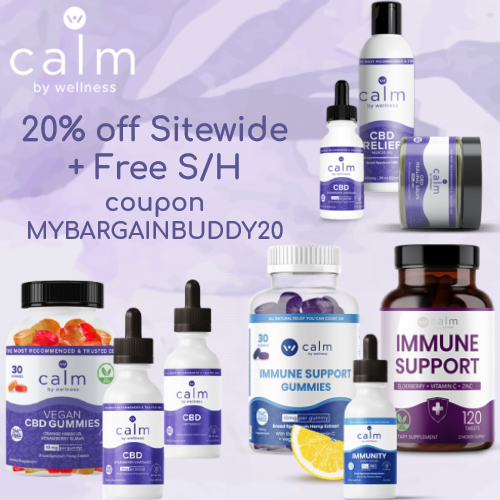 Calm By Wellness one-of-a-kind CBD formulations feature the benefits of the entire plant, which contains 80+ naturally occurring cannabinoids & terpenes and they never add cheap isolates or fillers. All of their plants are grown in the USA and manufactured with strict lab testing. To date, their manufacturing facility has shipped over 1 million products worldwide!
The Calm By Wellness product line includes 6 flavors of CBD oil tinctures, great tasting gummies, and topicals, which are 100% safe for all skin types.
While you're there, be sure to check out their new products, which include CBD Immunity Tinctures, Sleep Well Gummies, Immune Support Gummies, Edible Gummies, and Magnesium Lotion.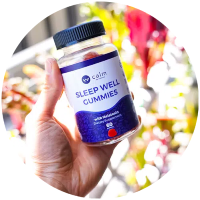 Calm By Wellness Sleep Well Gummies
are designed to help you fall asleep and stay asleep longer. They contain 2mg of melatonin per serving. They also contain Vitamin B6 to promote a positive mood and Passiflora Extract to reduce anxiety and insomnia.
Get 20% off Sitewide at Calm By Wellness using coupon MYBARGAINBUDDY20. All orders ship Free and come with a 30-day money back guarantee. Coupons cannot be applied to already discounted bundles.
Calm By Wellness is so certain their products will make a difference you can actually feel, that if any item doesn't meet your expectations, they want you to send it back within the first 30 days of the initial purchase date so they can give you a full refund.
10