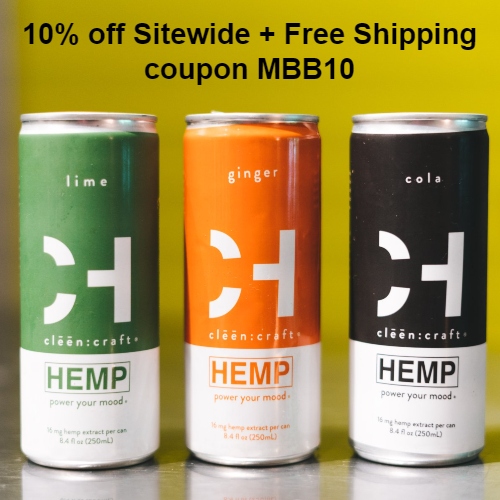 Cleen Craft offers a tasty lineup of sparking hemp beverages. Their carbonated beverages are created with hemp extract, nootropics, and other real, simple ingredients including filtered water, juice concentrates, pure ginger and cane sugar. All Cleen Craft beverages are non-alcoholic, THC-free, and made with 100% USA Hemp. They currently offer lime, ginger and cola flavors.
Cleen Craft beverages are designed to promote natural energy and enhance feelings of relaxation and wellness. They are made with organic, plant-based ingredients, no artificial sugar or caffeine, and best of all, they only have 85 calories!
Get 10% off Sitewide + Free Shipping at Cleen Craft using coupon MBB10. Cleen Craft beverages come with a 30-day satisfaction guarantee.
3