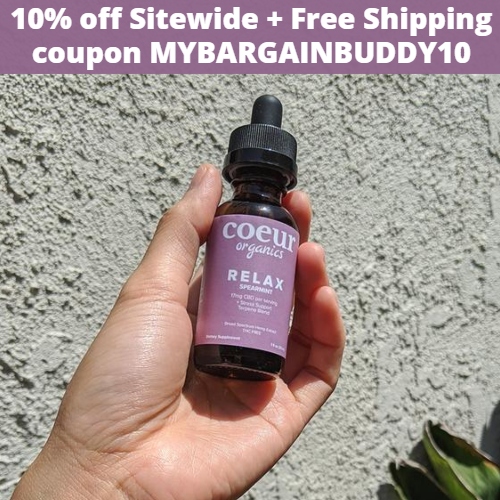 COEUR Organics provides organically grown broad spectrum hemp CBD products to nourish your body and mind so you can feel your best. Their premium CBD oils are specially formulated to help you rest, relax, and focus.
Their CBD Oil collection includes:
Rest – Uniquely formulated with their proprietary sleep terpene blend which contains extracts from lavender and chamomile. This powerhouse duo of herbs has been used for generations to help calm upset nerves and ease tension. With 17mg of organically grown hemp CBD in each serving, this oil is a great, all-natural choice.
Relax – Specially formulated to help support relaxation and calm the mind. Infused with soothing spearmint essential oils, which is high in antioxidants and is commonly used to relieve stress. Their proprietary terpene blend with extracts from hops, orange, pine, chamomile, lemongrass, jasmine, citronella, and broad spectrum hemp CBD makes this oil the perfect choice for when you just need to chill out.
Focus – A perfect combination of mind relaxing properties from lemon essential oils and their proprietary terpene blend with extracts from orange, hops, pine, jasmine, and citronella to help you stay focused throughout the day. Each serving contains 17mg of their high-quality broad spectrum hemp CBD.
Get 10% off Sitewide at COEUR Organics using coupon MYBARGAINBUDDY10. All orders ship Free – No minimum purchase required.
1