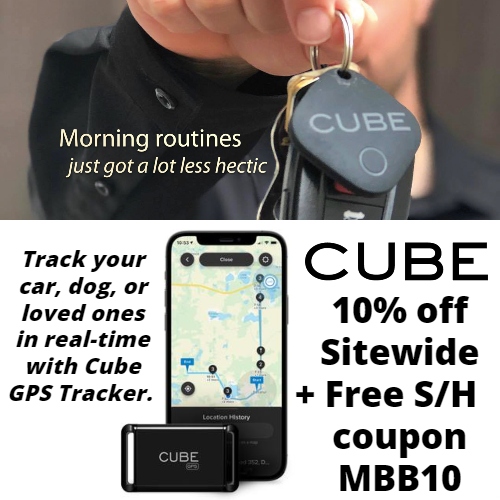 Cube Tracker offers a line of small Bluetooth trackers that help you keep track of your valuables and your loved ones. Whether you're keeping an eye on your kids, elderly parents with dementia, tracking your dog, guarding expensive items like your car against theft, or are just sick & tired of searching the house for your keys all the time, Cube Tracker has you covered!
The Cube, Cube Pro, and Cube Shadow are perfect for keeping track of everyday items like keys, purses, luggage, and just about anything else you don't want to lose. They easily attach like a key chain and have up to a 200 foot range.
Cube GPS is the ultimate tracker. You can easily track your vehicles, bicycles, pets, belongings, and loved ones in real time all from your smartphone! Simply attach your Cube GPS to whatever you wish to keep an eye on and with Verizon's nationwide network & Cube's easy to use app, you'll have reliable tracking anytime, anywhere.
Cube GPS is equipped with great features like geo-fencing, which alerts you when the tracker leaves the boundaries you've set up, location history that tells you where your tracker has been, its trips, stops, and speed of travel, and family sharing, which allows you to share the tracker's location across multiple devices.
Get 10% off Sitewide at Cube Tracker using coupon MBB10. All orders ship Free – No minimum purchase required.
A data connection using the cellular network and a Cube Tracker subscription is required for Cube GPS use. Subscriptions start at $16.50 per month for yearly plans with unlimited usage and no cancellation fees.
6