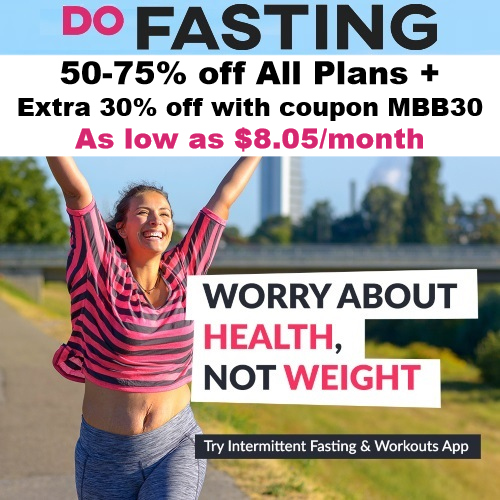 You've probably heard about the health benefits of intermittent fasting. Maybe you've even tried it by skipping meals here and there, but gave up because you didn't see results. It's hard to stay on track when you don't have a clear path to success and support to back you up when you need it. That's where DoFasting can really be a game changer!
DoFasting is an intermittent fasting app that will help you get healthier, lose weight, and feel great. It works as a personal assistant that guides you through a daily fasting schedule, keeps you motivated, tracks your progress, and offers useful tips on successful fasting.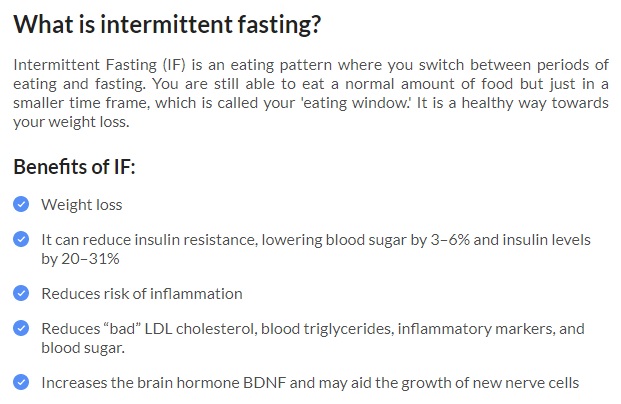 Take the 60-second quiz on their site to see if intermittent fasting could help you reach your goals. There's no obligation! Even if you decide not to use their service, the quiz will still provide you with helpful information like your BMI, daily calorie recommendation based on your current weight and your desired weight, recommended water intake, and how much activity you should be aiming for each day.
If you decide you'd like to give intermittent fasting a try, now's a great time to sign up with DoFasting. Regularly $251.28, DoFasting's 6-month plan is currently 75% off + you can get another 30% off using coupon MBB30, making it just $48.30 for a 6 month subscription. That breaks down to just $8.05/month!
Coupon MBB30 will also take 30% off their 3 month and 1 month plans. Both of these plans are currently 50% off before coupon.
The DoFasting app has lots of features to support you on your weight loss journey.
Set your fasting type – From beginner-friendly fasts to something more advanced – 16-hour fasts or 20:4 (the warrior diet).
Challenge mode – Choose from 7-day, 14-day, and 28-day challenges or switch to advanced mode to dictate your own fasting rules. The challenge mode gives you a set daily agenda with fasting hours and lots of useful advice on healthy nutrition, habit formation, and exercise.
Meal recommendations – Easily set your dietary preferences, allergies, and explore delicious meal recommendations. Your personalized meal plan features a recommended calorie intake bar that shows how many calories you should consume to meet your body's needs. Instead of strict dieting, they offer healthy foods that actually taste amazing.
Calorie tracker – Your daily calorie intake bar shows the number of recommended calories and your progress throughout the day.
Water tracker – Set daily goals and learn to maintain this healthy habit long-term.
Exercise suggestions – Access to warmups, workouts, and stretching guides tailored to your fitness level. Instead of exhausting fitness routines, they give you workouts you can complete every day in just 10-30 minutes.
Progress tracker & calendar – Start tracking your weight loss and see your progress visualized on the fasting calendar.
Tips, guidance & daily motivation boosts – Keeps you up-to-date with scientific research and teaches you how to practice intermittent fasting the educated way. Motivational boosts and friendly reminders help you stick to goals.

19