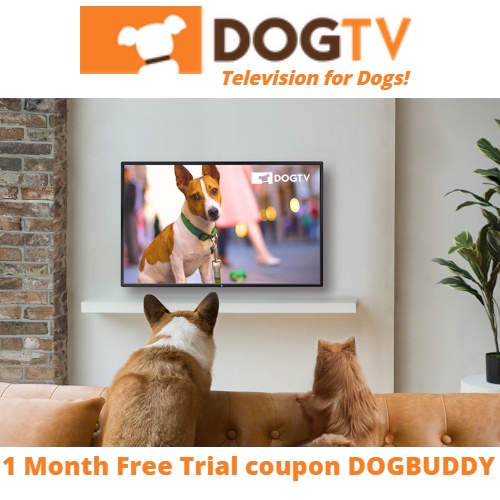 DogTV is a 24/7 digital TV channel with programing scientifically developed to provide the right company for dogs when they are left alone. Through years of research, special content was created to meet specific attributes of a dog's sense of vision and hearing and support their natural behavior patterns. DogTV programs are scientifically designed to help keep them calm, relaxed, and entertained throughout the day and to make sure your beloved best friend never feels alone.
DogTV offers a myriad of programs that feature playful animated sequences, dogs, and other animals designed to prevent boredom and provide mental stimulation as well as calming scenes and soothing sounds to keep your dog relaxed & comfortable. They are also edited with limited exposure to common sounds that help your dog become accustomed to things like car rides and doorbells.
The result: a confident, happy dog, who's less likely to develop stress, separation anxiety, or other related problems.
DogTV programming isn't just for dogs! They also have hundreds of fun, educational, and entertaining programs for pet parents to enjoy like: "The Dog Chef", "Dogs A-Z", "Things We Woof About", and "Meet The Breed".
There is no television provider needed! You and your pup can watch wherever you want, whenever you want on your favorite streaming device. DogTV is great for families that work outside the home and to help the dog sitter out while you're on vacation.
Get a 1 Month Free Trial of DogTV using coupon DOGBUDDY. After your trial, DogTV is only $9.99 per month or $84.99 per year. There are no contacts and you can cancel anytime.
DogTV is recognized by the Humane Society of the United States (HSUS), and uses concepts widely supported by leading organizations, including The American Society for the Prevention of Cruelty to Animals (ASPCA) and the American Veterinary Medical Association (AVMA) as a valuable product that contributes to the enrichment and quality of dogs' lives.
4