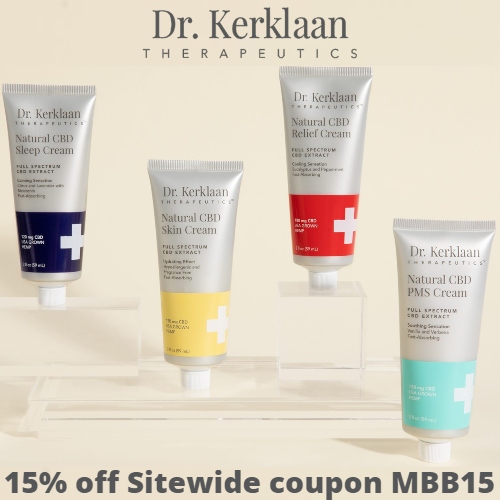 Dr. Kerklaan Therapeutics offers simple solutions to common problems so that you can live a healthy, active life.
With over 20 years of experience, Dr. Andrew Kerklaan has become a go-to expert on the science and health benefits of CBD. His natural, effective, plant-based CBD solutions are designed to help with things like relief, sleep, PMS, skin concerns, and overall well-being.
Dr. Kerklaan's product line includes CBD sleep drops, relief spray, cream, & sticks, and natural CBD creams for sleep, PMS, and skin.
Get 15% off Sitewide at Dr. Kerklaan Therapeutics using coupon MBB15. Shipping is Free on orders of $50 or more.
2