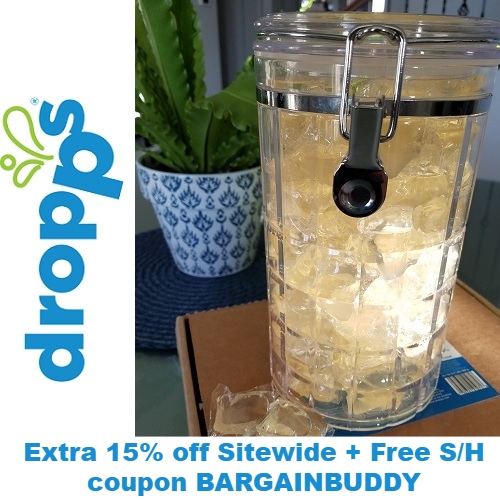 Dropps laundry detergent pods offer superior cleaning power with safer chemistry for you and your family. Dye-free and Earth-friendly, their biodegradable formulas contain plant-derived ingredients. All orders ship Free and you can get 15% off your order using coupon BARGAINBUDDY.
Coupon BARGAINBUDDY will also apply if you sign up for a Dropps Subscription, which is already 20% off with Free shipping. Plans start at $16, they ship every 4 months, and you can cancel anytime.
Dropps products have been featured in Real Simple magazine, on the Today Show, and they've made it to Oprah's "O List".
This post contains affiliate links. See my disclosure policy for more details.
As a lifelong Tide fan, I couldn't imagine finding another laundry detergent I liked… until I tried Dropps. I opted for the lavender eucalyptus scent. It's really nice and not at all overpowering. It reminds me of the essential oils I use around the house.
I popped the pods into a canister I had sitting empty and (added bonus) they look pretty sitting on the laundry room shelf. Like a little spark of joy in a room that is typically anything but joyful. 😉 Another added bonus, they cost less than Tide pods!
44