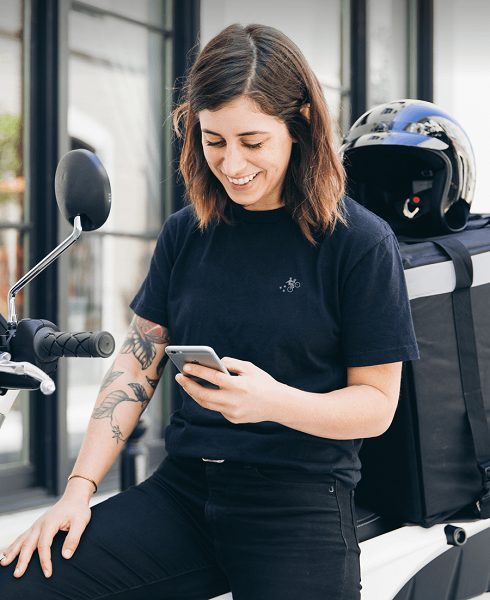 Looking for an easy way to earn some extra money? Sign up at Postmates and they'll send you a Free delivery bag and prepaid card so you can deliver food, drinks, retail, and more from anywhere in your city. It's Free to sign up and fast to get started. There are no fees or time commitments. You take home 100% of what you earn every time you complete a delivery.
Postmates is transforming the way goods move around cities by enabling anyone to have anything delivered on-demand. They are empowering communities to shop local with no waiting. But they need more delivery people – Sign up today and make deliveries whenever you like!
Their app allows you to easily identify busy areas in your city and the best times to come online. Earn more with weekly guarantees and keep 100% of the tips you receive for great service.
See how much you earned after each delivery and exactly how your earnings were calculated. Get Free weekly deposits or cash out instantly anytime you want.
Sign up for my email newsletter to get tips like this delivered to your inbox!
11