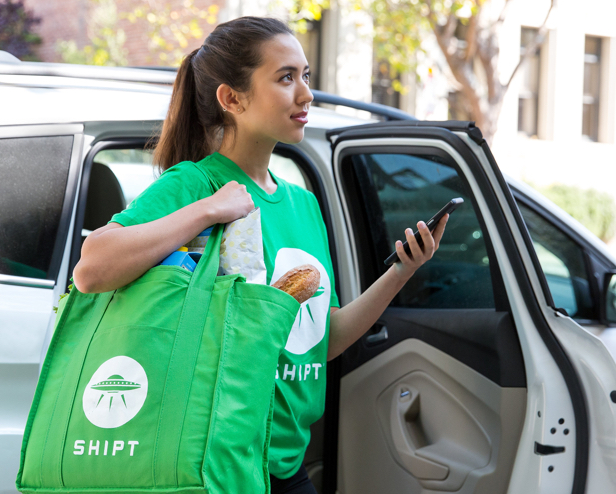 If you enjoy shopping and are looking for a way to earn extra money, this is the side hustle for you! Pay off debt, add to your emergency fund, or simply earn extra cash. Paychecks are delivered weekly. Apply to be a Shipt Shopper today and start achieving your goals. Experienced shoppers make an average of $22/hour.
Shipt is a membership-based grocery marketplace that delivers fresh foods and household essentials from stores like Target, Kroger, Safeway, CVS, Vons, King Soopers, Fred Meyer, Pavillions, Gelson's, Fairway and more. Work part time or full time – It's totally up to you. You set your own hours for a completely flexible schedule.
Requirements :
At least 18 years of age
Valid U.S. driver's license and auto insurance
A reliable vehicle (1997 or newer)
Knowledge of produce selection
Insulated cooler bags
Ability to lift 40 pounds
iPhone (iOS 10 or newer) or Android (5.1 or newer) smartphone
Start earning cash in 3 easy steps – Apply and interview > Get approved > Download the app
Interested in getting groceries delivered to you? Sign up for a Shipt membership here.
Sign up for my email newsletter to get tips like this delivered to your inbox!
21