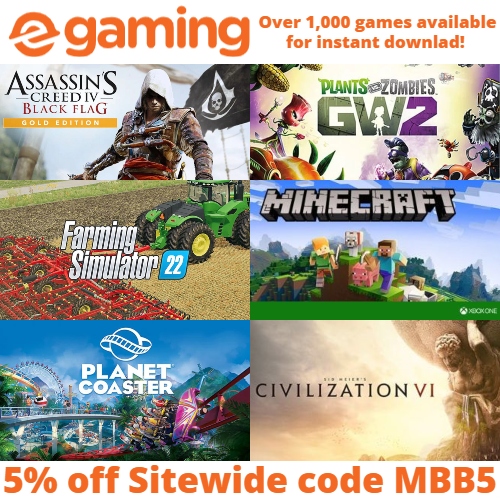 Created by a team of gaming enthusiasts, EGAMING delivers games to fellow gamers instantly with top notch customer service and competitive prices.
They have over 1,000 of the most popular games for PC, Mac, Xbox, and Nintendo available for instant download so you can start playing anytime, anywhere. All games are sourced directly from the publishers and authorized distributors, so you can be confident you're getting an authentic game code every time.
Get 5% off Sitewide at EGAMING using coupon MBB5.
More EGAMING coupons –
15% off The Sims 4 with coupon MBBSIMS15
15% off GTA V with coupon MBBGTA15
2