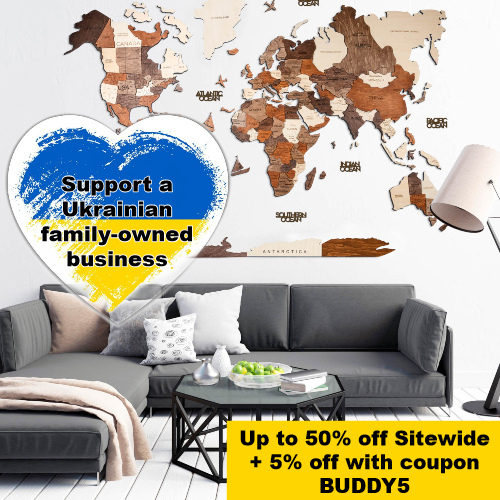 EnjoyTheWood is a family-owned business based in Ukraine that offers hand-crafted, unique wooden 3D World Wall Maps and more.
The whole store is on sale with items up to 50% off! Outlet Maps ship directly from their U.S. warehouse.
Get 5% off Sitewide at EnjoyTheWood using coupon BUDDY5.
If you order a World map, be sure to check out their selection of unique push pins you can use to accessorize them!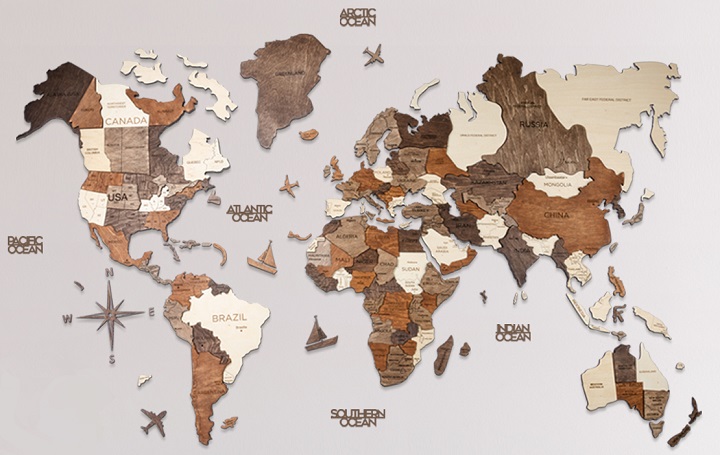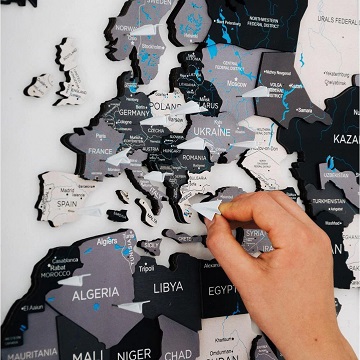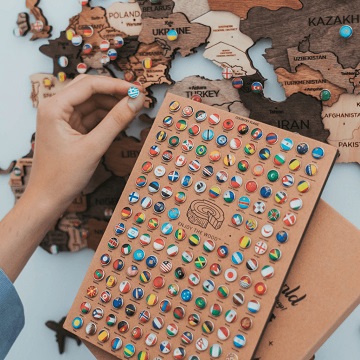 19