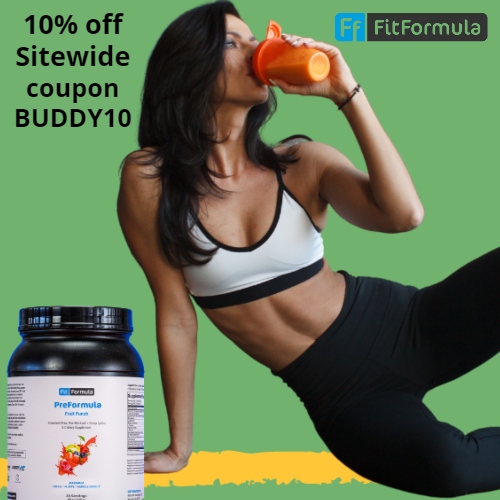 FitFormula Wellness provides top notch supplements to help you accomplish your health and wellness goals. Their all-natural supplements are made with the smallest number of high quality ingredients possible and are designed to give your body what it craves so you can be the healthiest, happiest, strongest version of yourself.
The FitFormula product line includes –
Great tasting, stimulant free pre workout & post workout drink mixes to optimize your results
Delicious Pro Vegan Protein Blend in creamy chocolate & vanilla flavors
Calcium + Vitamin D powder that easily mixes into any liquid or your favorite food
Fruit & Veggie Blend that provides you with a single, convenient daily dose of fruits, vegetables & probiotics in a dissolvable, tasty flavored powder form
Immunity boosting Liquid Vitamin D3
Vitamin C Liposomal – the best delivery system available with the fastest absorption of vitamin C
Blueberry-Flavored Sleep Formula that helps you get a good night's rest without waking up groggy in the morning
Slim Down Spray that is designed to make you feel fuller, longer, it is the perfect intermittent fasting aid for beginners
Get 10% off Sitewide at FitFormula Wellness using coupon BUDDY10. Shipping is $5 or Free on orders of $50 or more.
1