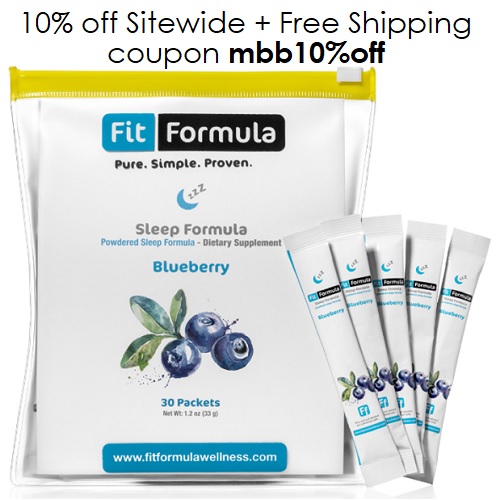 Get 10% off sitewide at FitFormula Wellness using coupon mbb10%off. Coupon mbb10%off will stack with bulk order discounts, which are 25% off 3 and 30% off 6. All orders ship Free – No minimum purchase required.
FitFormula Wellness Calcium + Vitamin D Classic and Blueberry-Flavored products are all natural supplements, with no fillers or preservatives.
Awarded Clean Eating Magazine's Clean Choice Awards Winner in 2017, their easy-to-take, easy-to-stow single use packets provide a quick single serving of your daily dose of Calcium + Vitamin D in either a fast-absorbing tasteless, flavorless powder (Classic) or in a Blueberry-Flavored direct dissolve powder that dissolves right on your tongue.
4