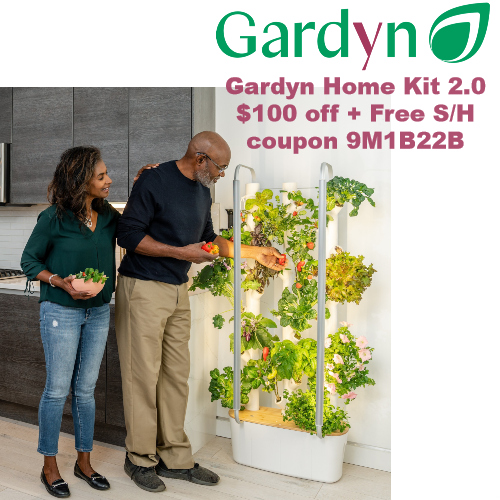 Gardyn Coupon
Today: $100 off + Free Shipping on the Gardyn Home Kit 2.0
Coupon: 9M1B22B
Expires: Unknown
Buy Now
Grow your own food at home the easy way! The Gardyn Home Device 2.0 is a fully-automated smart vertical growing system that uses Hybriponic™ technology, allowing you to grow 30 plants simultaneously indoors in just 2 square feet of space!
AI-based assistant, Kelby, looks after your plants 24/7 to optimize growth and let you know if and when there's anything you need to know or do. No green thumb required! Full spectrum LED lights accelerate plant growth and a 5+ gallon tank ensures low maintenance.
You can grow $25 of produce each week on your Gardyn once plants reach maturity. This saves most people 20-40% on their grocery bill.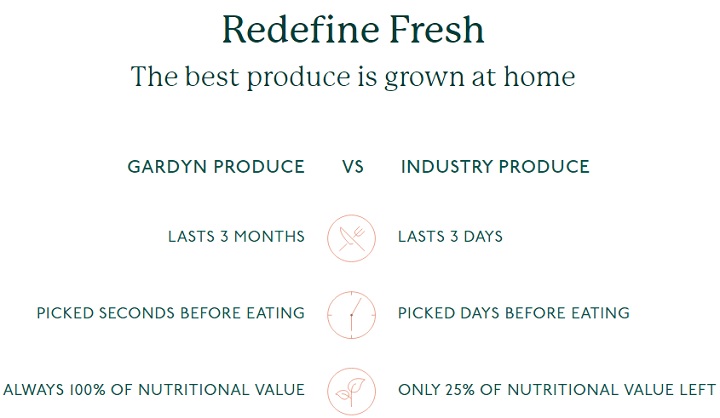 The new Gardyn Home Device 2.0 comes with a non-GMO Plant Starter Kit so you can start growing right away. Choose from –
Recommended – A little bit of everything to get you started
Farm Fresh – Farmers market favorites to grow at home
Taste of Italy – A savory mix of fresh Italian flavors
Sunny Bouquet – Bright blossoms for a living pop of color
Get $100 off + Free shipping on a Gardyn Home Kit 2.0 using coupon 9M1B22B. Shipping is Free!
1