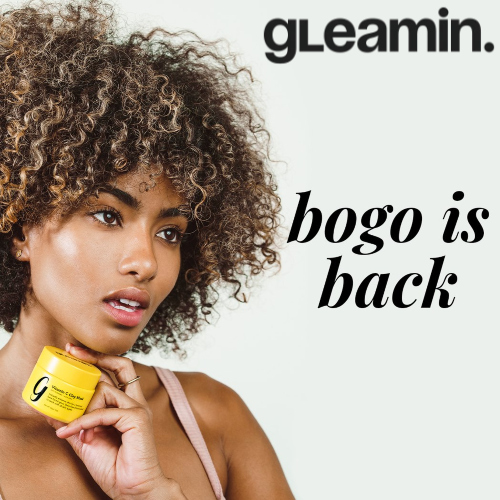 Gleamin uses the power of superfoods to enhance beauty. Their clean, nature-rich Vitamin C Clay Mask is carefully formulated to nourish skin the same way we want to nourish our bodies – with healthy, sustainable, plant- and earth-based foods. Vegan, organic, and filled with nutrients, this mask has no artificial chemicals, no animal products, no artificial fragrances and no irritants.
Gleamin Vitamin C Clay Mask contains a transformative blend of natural ingredients to even skin tone and fade dark spots. In just 10 minutes, it leaves your skin utterly radiant.
✓ Enhances skin for a luminous bare-faced glow
✓ Visibly evens skin tone and improves texture
✓ Fades dark spots & hyperpigmentation naturally
✓ Stain-free & formulated to work with all skin types
✓ Reduces acne & scarring
✓ Free brush included
Buy 1, get 1 Free on Gleamin's Vitamin C Clay Mask ($39.99 value). All come with a 14-day money-back guarantee. Shipping is Free on orders over $50.

1