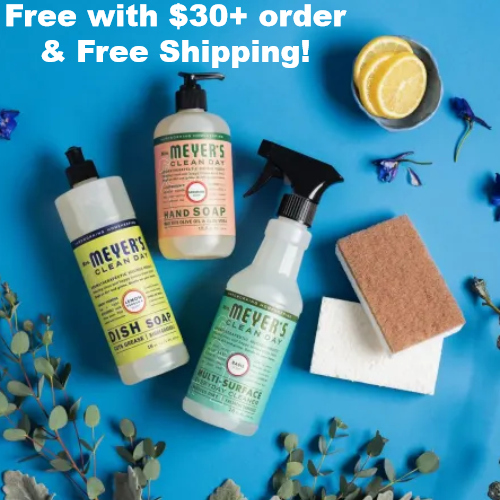 Sign up at Grove Collaborative and you'll get a Free Mrs. Meyer's Cleaning Set ($16.77 value) with your first order of $30 or more. This is an eco-friendly household products, personal care, clean beauty, and pet care products subscription service with 100% customizable auto-shipments. You can edit, pause or cancel anytime.
Get all of these items for Free (added to your order automatically) :
Free 2-PK of Grove Co. Walnut Scrubber Sponges (reg. $4.95)
Free Mrs. Meyer's Multi-Surface Cleaner (reg. $3.94)
Free Mrs. Meyer's Dish Soap (reg. $3.94)
Free Mrs. Meyer's Hand Soap (reg. $3.94)
They will also add some of their best sellers to your cart automatically. Remove everything that isn't marked Free and/or anything you don't want, then shop for whatever you need. As long as your order is $30 or more, you will qualify for the Free items!
21