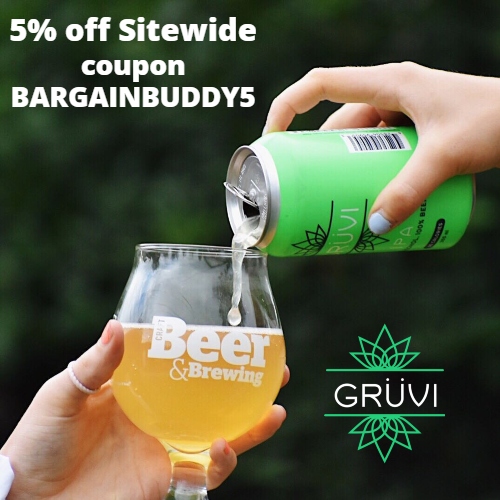 Grüvi offers a line of craft brewed, non-alcoholic beer and wine. Their mission is to help others be healthy and stay social, one drink at a time. They believe you don't always have to feel inclined to drink alcohol in a social setting, and everyone should feel comfortable, regardless of what's in their cup. There are many reasons people choose not to drink alcohol, and finding an alternative option shouldn't be difficult.
Grüvi was created to dispel the common notion that non-alcoholic beer doesn't taste good. They sought to create a line of craft, non-alcoholic beers and wines that are not only healthier for you, but you will enjoy drinking as well! They are here to prove that you can have it all. With Grüvi, you can enjoy a tasty, healthy brew, and live in the moment, alcohol free.
Grüvi has a great selection of delicious beers and wines to choose from, including Pale Ale, Golden Lager, Stout, Sour Weisse, IPA, Bubbly Rose, Dry Secco, and seasonal items. Not sure which Grüvi product you want to try? Try them all with a variety pack. You can choose a Beer & Wine pack or a Beer Only pack.
Get 5% off Sitewide at Grüvi using coupon BARGAINBUDDY5. Shipping is $9.99 or Free on orders of $50 or more.
3