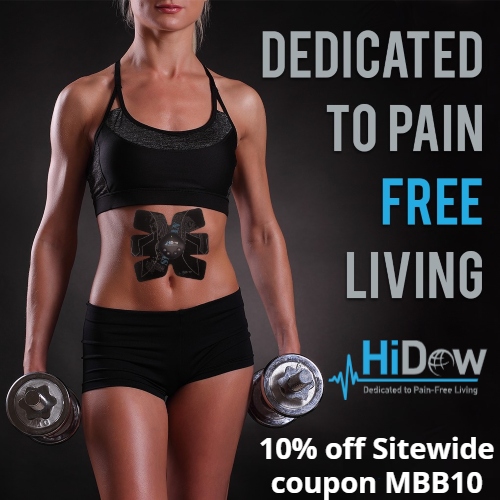 Using the same technology you would find in a doctors office, HiDow offers drug-free alternatives that safely and effectively treat chronic pain and promote recovery from the comfort of your home.
HiDow TENS machines provide instant pain relief by sending a complex array of electrical signals to stimulate muscles and target pain receptors. TENS pain relief products can be used for many different types of painful problems, including chronic back pain, stiff neck, joint pain, minor aches & pains, and more.
Their EMS machines are commonly used by athletes to enhance workouts, improve muscle performance, and help sore muscles recover faster. EMS machines are also used by medical professionals in rehabilitation programs for patients with musculoskeletal injuries.
HiDow's pre-programmed therapeutic modes in both the TENS and EMS machines are expertly designed by physical therapists and health care professionals to give you the best experience possible. Their smooth & soothing pulsations provide fast-acting pain relief, without the sting you may experience from similar products on the market.
Get 10% off Sitewide at HiDow using coupon MBB10. Shipping is Free on orders of $25 or more. All machines come with a 2-year limited warranty.
2