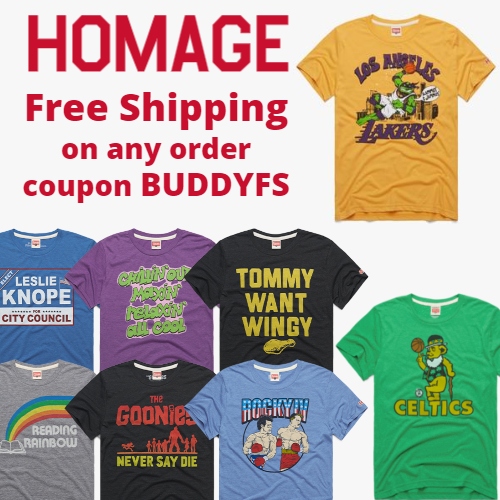 Homage turns back the clock with shout-outs to eclectic moments and personalities in sports, music, movies, and pop culture with unique vintage-look apparel for lovers of nostalgia, as well as a wide variety of graphic tees for T-shirt enthusiasts.
Homage has tons of collections to choose from, including City Pride, History, Humor, The Office, Ninja Turtles, and The Grateful Dead.
Homage is best known for their huge selection of apparel representing sports teams and athletes from the NBA, MLB, Colleges, WWE, football, soccer, and hockey.
Regularly $5.95, you can get Free Shipping on any order at Homage using coupon BUDDYFS. Coupon will work on sale items, which start at just $3!
1