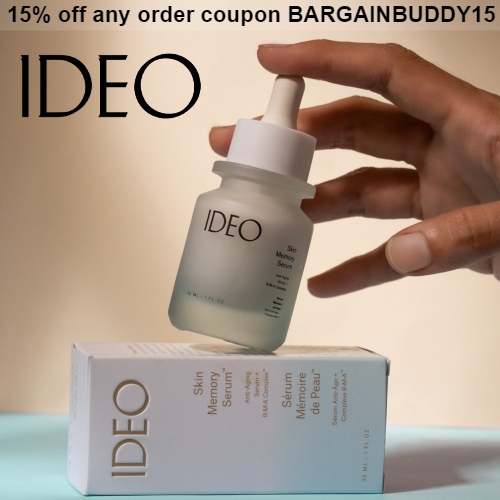 Based on the research & clinical accomplishments of Dr. John Blass, an award-winning neurologist & expert in the fields of aging & age-related brain diseases, IDEO offers a groundbreaking anti-aging serum that transforms skin back to a more youthful state.
Their Skin Memory Serum incorporates cutting edge brain-aging research that actually reverses the cognitive decline in skin. It helps skin cells regain their youth memory and relearn youthful behavior to resolve multiple skin aging issues.
This unique serum prevents free radicals from reaching your skin and targets the visible signs of aging, including discoloration, fine lines & wrinkles, redness, uneven tone, and sagging to give you a glowing complexion.
In a 4-week study of 30 females with varying skin types, statistically significant improvements were observed. In just 5 days, overall skin tone & redness improved. In 14 days, skin was more radiant and fine lines started to diminish. In 30 days, the appearance of pores, dark spots, and wrinkles greatly improved.
IDEO is so confident in their Skin Memory Serum, they offer a 30-day money back guarantee. You can try it for 30 days and if for any reason you're not completely satisfied, you can send it back for a refund. The bottle must be at least half full to qualify.
Get 15% off any order at IDEO using coupon BARGAINBUDDY15. Coupon will work on one-time orders and the first shipment on a subscription order. Shipping is a flat rate of $5 or Free on orders of $175 or more.
For extra savings consider a subscription! You'll get an automatic 15% off every order and ensure you never run out!
2