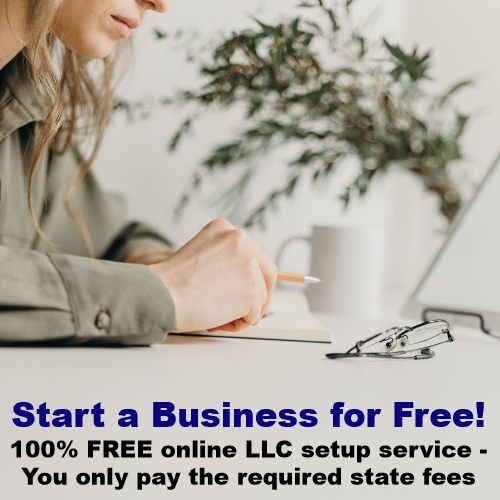 Running your own small business or considering starting one? By incorporating, you are separating your business assets from your personal assets to prevent your savings, home, retirement and other personal assets from being targeted by a lawsuit against your small business.
A single-member LLC is a type of business structure that's an alternative to a sole proprietorship. As a sole proprietor, you and your business are treated as one and the same. The downside is your personal assets are at risk if your business runs into financial trouble. Incorporating builds tax flexibility, credibility and company name protection as well as opening the door to other advantages.
In business for over 30 years, Inc Authority offers Free LLC set up – all you have to pay for is your state's required filing fee!
Along with the Free filing, Inc Authority will also –
– Check for conflicts with your business name within your state
– Prepare your entity formation documents and submit them to the state
– Prepares and file S-Election document Form 2553 with the IRS (optional)
– Ensure you never miss a legal notice by being your registered agent for 1 year
– Provide a digital copy of your start-up documents and store them for easy online access
– Help answer any questions you have via email or phone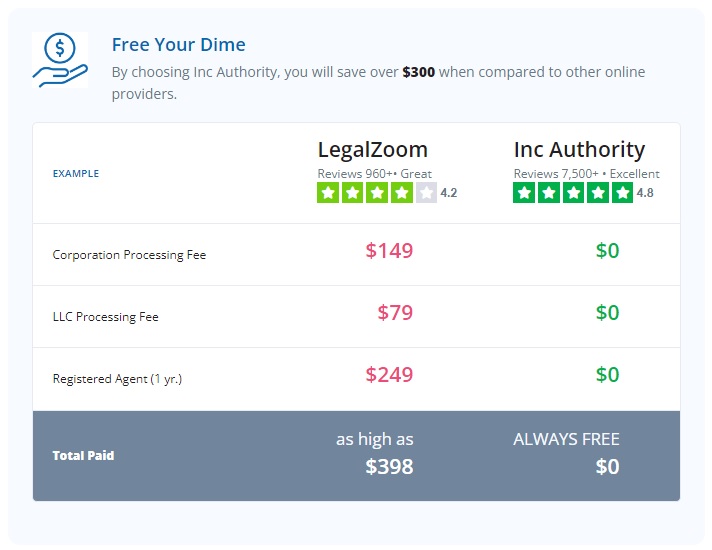 2