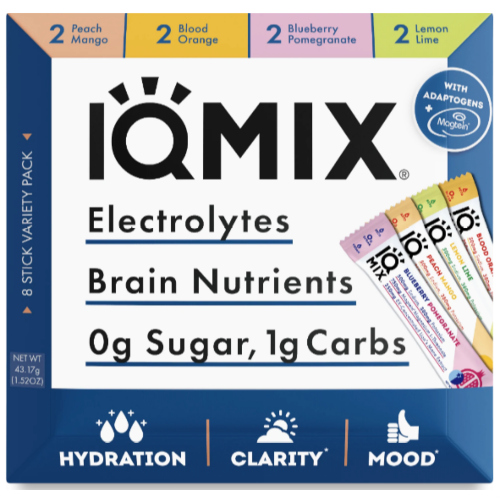 IQMIX hydration mixes are formulated around four brain and body nutrients shown to improve hydration, cognitive performance, and mood – Magnesium for mood and mental clarity, Lion's Mane for enhanced productivity, sodium for maximum hydration, and potassium for preventing muscle cramps.
They are non-GMO, gluten-free, dairy-free and soy-free. They also contain no sugar and have only 1G of carbs. Try an 8-stick sampler with all of their tasty flavors for just $9 + Free shipping using coupon BARGAIN10 (valid for 10% off sitewide on your first order).

Other samplers are available!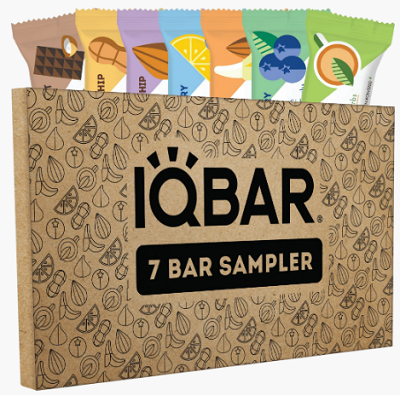 The
7 Bar Sampler
is $13.50 + Free shipping with
coupon BARGAIN10
IQBARs
are formulated around six nutrients shown to support sustained cognitive energy, performance, and health and 3 key body nutrients shown to support strength, stamina, and a healthy gut/metabolism.
This sampler
includes 1 bar of all 7 of their delicious flavors.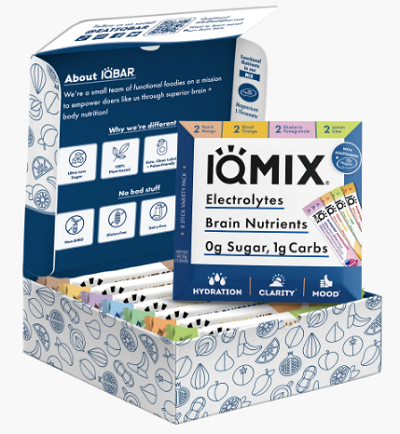 The
Ultimate Sampler
is $20.25 + Free shipping with
coupon BARGAIN10
This
sampler
includes an IQBAR and an IQMIX in every flavor they make for a total of 7 bars and 8 hydration sticks.
1