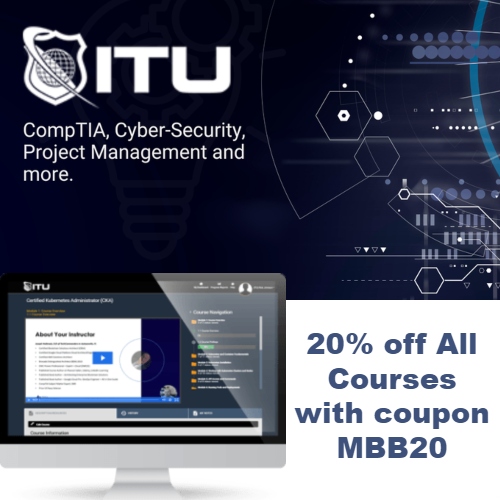 ITU Online Training has been at the forefront of delivering exceptional IT training courses since 2012. Their primary objective is to surpass the learning requirements of both individuals and corporate teams by providing an unparalleled online learning experience that is accessible to all. By incorporating established educational principles, employing effective instructional design methods, and collaborating with industry-leading experts in IT, they develop and deliver courses that yield optimal results.
Their self-paced courses offer a comprehensive learning experience without the constraints of a physical classroom. Their curriculum encompasses industry-recognized certifications and personalized training, tailored to meet your specific needs. This flexible approach allows you to acquire expertise at your own speed, empowering you to become a proficient IT specialist.
ITU offers a wide range of training, from introductory classes to advanced certifications, and everything in between. Their courses provide clear learning paths that empower students to chart their own educational journey, enabling them to acquire the necessary skills to accomplish their career objectives.
Get 20% off all courses at ITU Online Training using coupon MBB20. Ready to supercharge your career? Check out their All Access Online IT Training Library. It puts 2,500+ hours of online IT training courses available at your fingertips for life!
2