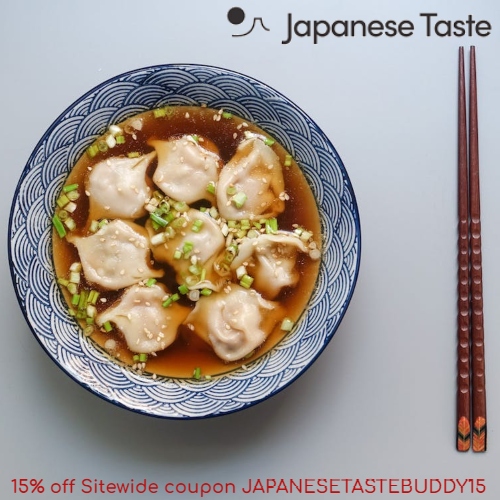 Japanese Taste makes high-quality Japanese products available worldwide. It is a great destination for anyone who appreciates Japanese culture and wants to bring a piece of it into their home.
They offer a wide range of authentic Japanese goods, including groceries & snacks, cosmetics, health & wellness products, kitchenware & cutlery, office supplies, products for babies and kids, and more. Everything they sell is made in Japan and is reflective of Japanese history, tradition, and culture.
Some top brands you'll find include Amano Foods, Bull-Dog Sauce, Ettusais, FANCL, Glico, Kobayashi, Morinaga, Shiseido, and many more.
Get 15% off Sitewide at Japanese Taste using coupon JAPANESETASTEBUDDY15. U.S. shipping is Free on orders of $150 or more.
2