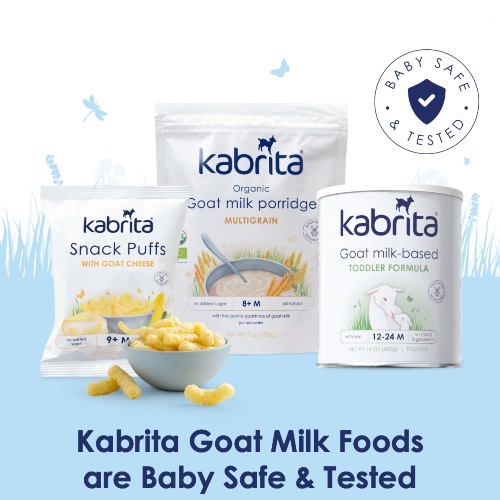 Kabrita delivers nourishment and comfort to toddlers and their parents through a line of gentle goat milk-based foods. They offer families a new choice in formula feeding – one that marries the idea of all-natural with the rigor and safety of science.
Goat's milk is naturally easier to digest than cow's milk, so it's gentle on tiny tummies. It has a mild sweet taste, is rich in critical nutrients, and has many health-promoting benefits for little ones, including –
Gentle protein – Compared to cow milk, goat milk protein forms a smaller, softer, and looser curd in the tummy, leading to quick and easy digestion.
Good fats – The fats in goat milk are also naturally easy to digest. They are smaller than cow milk fats and rich in beneficial short and medium chain fatty acids.
Healthy probiotics – Compared to cow milk, goat milk contains more gut-supportive prebiotic oligosaccharides.
Naturally nutritious – Goat milk is rich in critical nutrients. Compared to cow milk, it has shown superior mineral bioavailability. Kabrita Goat Milk Toddler Formula is fortified with additional nutrients, and contains 22 vitamins and minerals, including folic acid, iron, and DHA.
Kabrita offers Goat Milk Toddler Formula, Organic Goat Milk Porridge in apple cinnamon & multigrain flavors, and delicious Snack Puffs with Goat Cheese.
Get 10% off Sitewide at Kabrita using coupon GENTLEKABRITA. Shipping is Free on orders of $100 or more.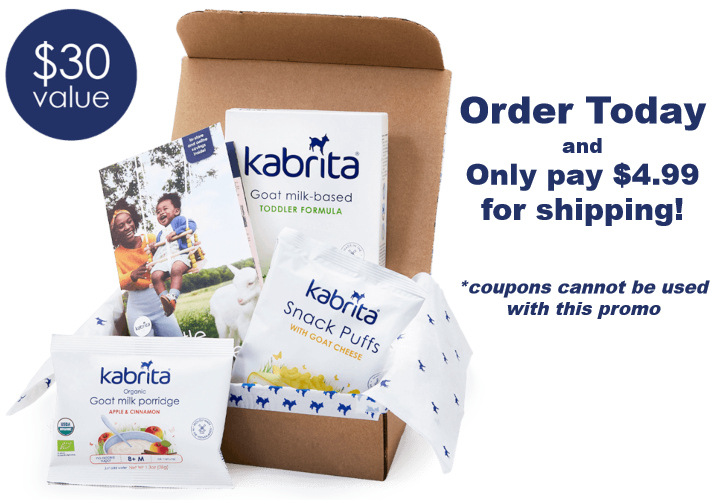 2