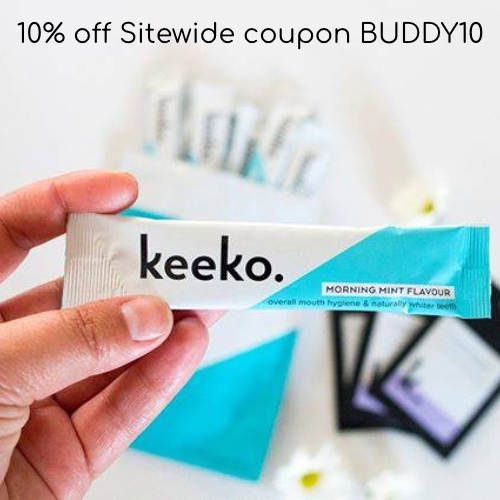 Who says oral health has to be boring?! Keeko offers next level oral health and teeth whitening products utilizing the power of natural ingredients. Get 10% off Sitewide using coupon BUDDY10. Shipping is Free on $50 or more.

Inspired by traditional Ayurvedic oil pulling, Keeko Oil is formulated coconut oil and essential oils designed to whiten your teeth and detox your mouth.
Oil pulling helps pull the bad bacteria from your mouth without killing the good bacteria. Just like our guts, we need good bacteria in our mouths to keep the bad bacteria in check.
Prices on their site are in Australian Dollars. Use this tool to see what prices are in US Dollars.
5