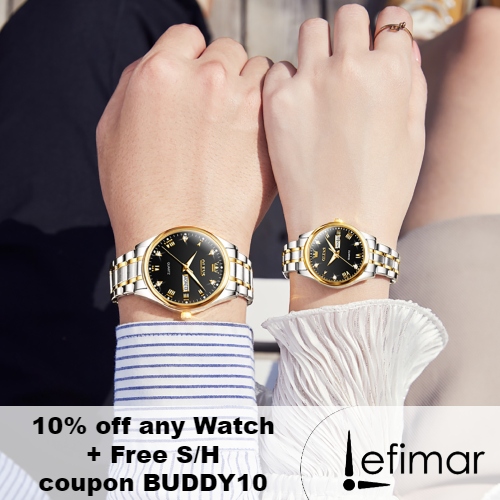 Founded by passionate watch enthusiasts, Lefimar is dedicated to providing high-quality timepieces for men and women. From chronograph watches and mechanical watches to quartz watches and matching couples watches, this store has a wide range of watches to suit any style, occasion, and budget.
The team behind Lefimar believes that a watch is more than just a tool for telling time – it is a statement piece that reflects the wearer's personality and style. With this in mind, they carefully curate their collection of watches, ensuring that each timepiece is not only functional but also provides enduring sophistication.
Whether you're in the market for a luxury watch or a more affordable option, Lefimar has something for every budget, with prices starting under $100.
Get 10% off any watch at Lefimar using coupon BUDDY10. All orders ship Free – No minimum purchase required! All watches are backed by a 30-day return policy.
1