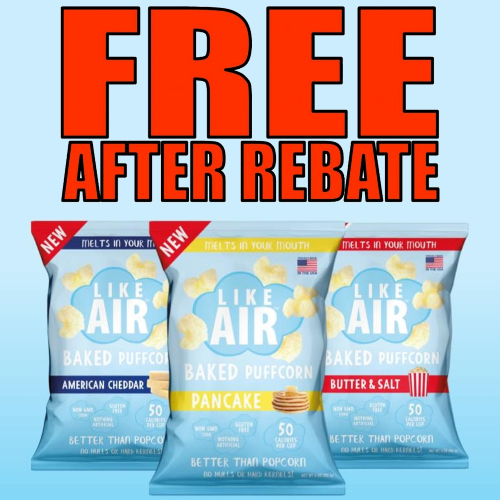 Like Air Puffcorn is a light & airy snack that's better than popcorn and it won't get caught in your teeth! For a limited time, buy a bag at Sam's Club and receive a full refund directly to your Venmo or Paypal account (excluding sales tax or other fees). Product must be purchased in-store.
Don't have a Sam's Club membership? You can get one for $45 and get a Free $45 e-gift card OR you can join for $45 and get $120 in Uber vouchers if you sign up by 1/31.
Sign up for my email newsletter to get deals like this delivered to your inbox!
1