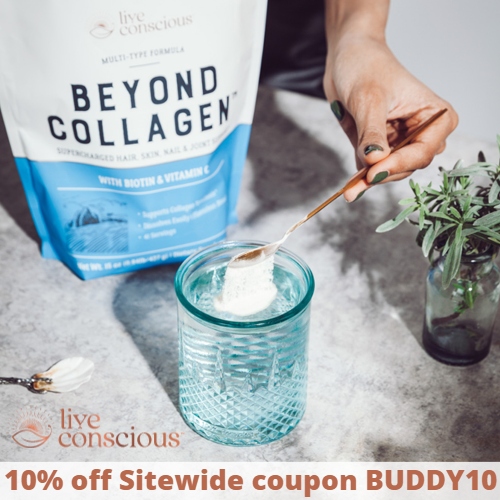 Live Conscious offers all natural wellness products designed to help you live a healthier life. They combine scientifically backed research with ancient remedies to give you clinically proven products that are designed to balance your mind, body and spirit.
Live Conscious takes your health seriously, which is why they take such a rigorous approach to ensuring the quality of their products – from their extensive scientific research and new product discovery to the manufacturing and packaging processes. Many over-the-counter vitamins are made with fillers and synthetic ingredients, and processed in facilities that do not follow strict guidelines, with Live Conscious you can be confident you are getting the best, all natural supplements, with none of the bad stuff.
They offer a wide range of supplements with many health benefits including organic proteins, bone & joint support, heart health, immunity support, energy, digestive support, liver & metabolic support, vision & eye health, mental clarity, hair, skin & nail health, and more.
Their best-selling Beyond Collagen powder is a next-level collagen supplement with 5 different types of collagen, 20 amino acids, vitamin C, and the power of biotin. Beyond Collagen is your secret ingredient for bringing out the natural strength and radiance in your hair, skin, and nails. It's unflavored and dissolves quickly, so you can easily mix it with 8 ounces of water or your favorite beverage.
Get 10% off Sitewide at Live Conscious using coupon BUDDY10. Discount should apply automatically in cart when you click through my link. If not, enter coupon in the promo box at checkout. Shipping is $5.95 or Free on orders of $60 or more. All subscription orders ship Free. All products come with a 1-year money back guarantee!
For the most savings consider a subscription. Some products are up to 40% off before coupon!
1