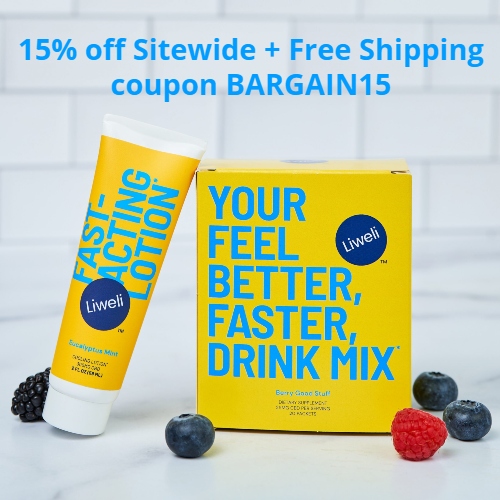 Liweli has one goal: to make you feel like you again. Founded by a working mom on a quest for relief that checked off all the right boxes (plant-based, fast-acting, and convenient), Liweli was born. Their products feature hemp-derived CBD, known for its health-promoting benefits.
Liweli plant-based CBD drink mixes and cooling lotion provide fast-acting, drug-free inflammation relief. Their products are 3rd party lab tested, THC free, and grown on family farms right here in the USA.
Liweli drink mixes give your body a 25mg boost of CBD to fight the aches and stiffness of everyday life, as well as other vitamins and minerals that boost your immune system. They are made with Hydrobond water soluble technology – meaning you get more relief, faster! They're easy to use and great for on-the-go. Just add water and stir or dump them in your water bottle and shake.
The Super Lemon Drink Mix provides relief with a refreshing lemon zest taste. The Berry Good Stuff Drink Mix also contains 25mg of CBD, but it is supercharged with a restorative, antioxidant-rich mix of vitamin C, turmeric, potassium and grape seed extract.
Both drink mixes are available in a starter kit, which is just $8.49 + Free shipping with coupon BARGAIN15.
Liweli Cooling Lotion brings together two of nature's most powerful remedies known to help soothe aches: arnica and hemp-derived CBD. After a workout or strenuous activity, apply to wherever you need it the most for targeted, calming relief. Its fresh eucalyptus-mint scent will have you feeling like you're at the spa!
Get 15% off Sitewide at Liweli using coupon BARGAIN15. Coupon works on bundle deals. Shipping is Free on all orders.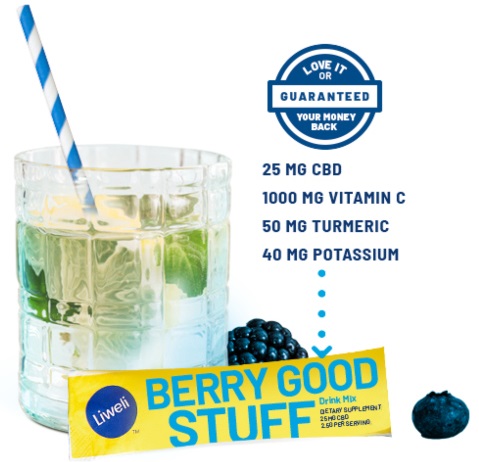 3