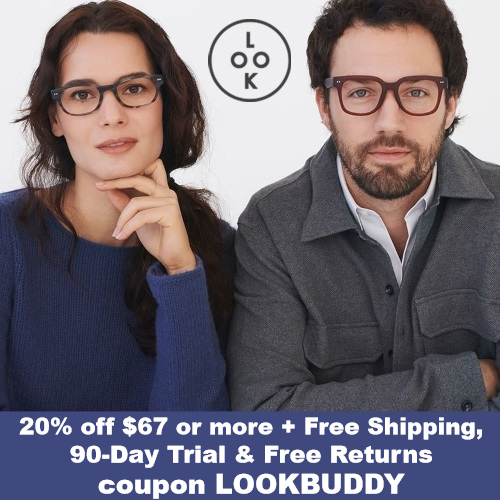 Digital screens emit a specific type of blue-violet light, also known as a high-energy visible light (HEV). Blue-light reaches deeper into the eye and may cause damage to the retina, while also suppressing melatonin, which can interfere with your natural sleep cycle.
Look Optic glasses (with or without magnification) are available with Blue-light (RetinaShield) lenses that help reduce eyestrain, improve sleep cycles and prevent against long-term vision problems.
Not sure which frames are the right ones for you? Use their virtual mirror to try them on using a photo of your face. In the unlikely event you don't love your new glasses, you have 90 days from the date of purchase to return them (for FREE!), no questions asked!
Get 20% off your order of $67 or more at Look Optic using coupon LOOKBUDDY. All glasses come with a 90-day trial, one-year guarantee, Free shipping and Free returns.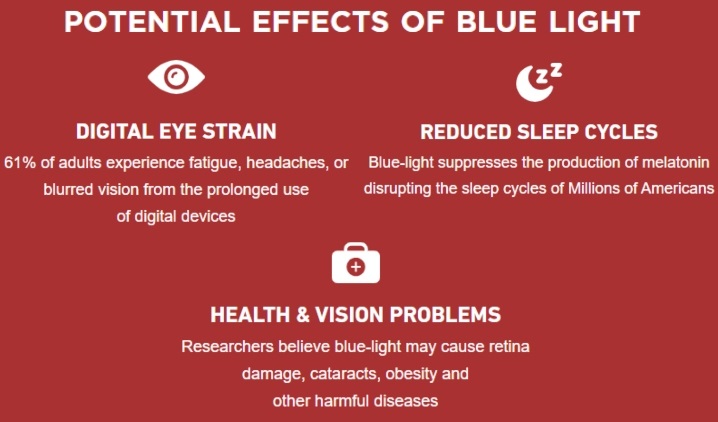 18