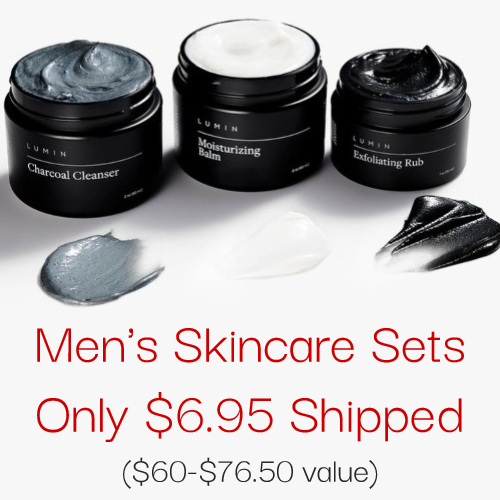 Guys don't have a whole lot of great options when it comes to skincare, so Lumin decided to do something about it! Lumin delivers luxury quality, easy to use skincare products at affordable prices.
Order a Lumin Skin Care Set today and you'll only pay $6.95 for shipping! There are 3 sets to choose from – Classic Maintenance Collection, Anti-Fatigue Essentials Bundle, and Age Management Bundle.
This is a 1 month no-commitment Free trial. You may cancel before trial ends or continue receiving the products you like most.
10