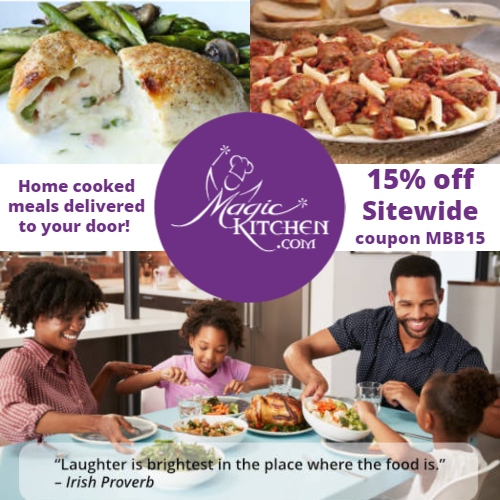 With the constant hustle and bustle of life these days, it can be hard to find time for grocery shopping & cooking without sacrificing quality time with your family & precious downtime. Unfortunately, that means healthy home cooked meals are a thing of the past for many individuals & families.
Although it's quick & easy to eat out, order in, or throw a pre-packaged meal from the grocery store in the oven, these options can be super expensive, unhealthy, filled with preservatives, and more often than not, they don't taste as good as home cooked meals.
Magic Kitchen is on a mission to change this by delivering hassle-free frozen home cooked meals straight to your door, so you can relax, enjoy a healthy & delicious meal, and have more quality time with your loved ones. All you have to do is heat & eat!
All Magic Kitchen dishes are chef-prepared, fully-cooked in small batches, and flash-frozen to preserve their great flavors and nutrients. Their menu includes a large selection of nutritionally balanced gourmet meals, a la carte dishes, soups & breads, side dishes, and desserts, along with special menu items for many dietary health concerns, including diabetes, low sodium, low carb, senior health, renal diet, dialysis-friendly meals, gluten-free, vegetarian, and more.
Magic Kitchen meals would be great for college students that are away from home or seniors that need help with their diet.
Get 15% off Sitewide at Magic Kitchen using coupon MBB15.
1