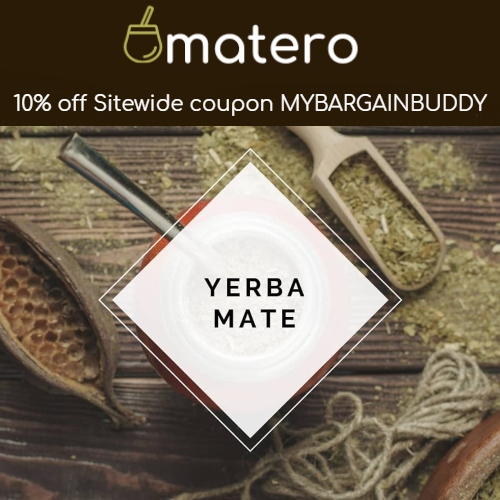 What is Yerba Mate?
Mate (pronounced ma-teh) is a caffeinated drink made of leaves and stems of Yerba mate and hot water. Like tea, it has been consumed in South America for centuries and is still popular in countries such as Argentina, Chile, Brazil, Paraguay, and Uruguay.
Mate is usually drunk from a gourd with a bombilla, which is a special metal straw with a strainer at the end. A social beverage, it is meant to be enjoyed with family and friends.
Get 10% off any order at Matero using coupon MYBARGAINBUDDY. Shipping is $7.99 or Free if you spend $100 or more.
2