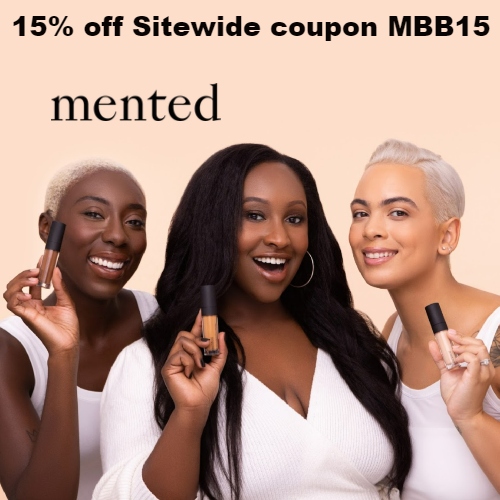 In recent years, the beauty industry has witnessed a profound shift towards inclusivity, with more and more brands recognizing the importance of catering to diverse skin tones and embracing individual beauty.
Among these trailblazers is Mented, a brand that has gained immense popularity for its commitment to offering makeup products specifically designed for women of color.
Founded by KJ Miller and Amanda E. Johnson, Mented Cosmetics has carved out a special place in the beauty market, championing diversity, empowerment, and the celebration of natural beauty. All products are vegan, paraben-free, non-toxic and cruelty free.
At Mented, you'll find everything you need to put your best face forward, including foundation, concealer, setting powder, blush, lipstick, lip liner, lip gloss, eye shadow, mascara, nail polish, brushes & tools, and more.
From their original nude lipstick to their Skin by Mented foundation, each of their products is perfectly "pigMented" to complement your skin tone. Start with their shade finder to find your perfect match and begin building your collection!
Get 15% off Sitewide at Mented using coupon MBB15. Shipping is Free on orders over $45. All products are backed by a 30-day money back guarantee.
1