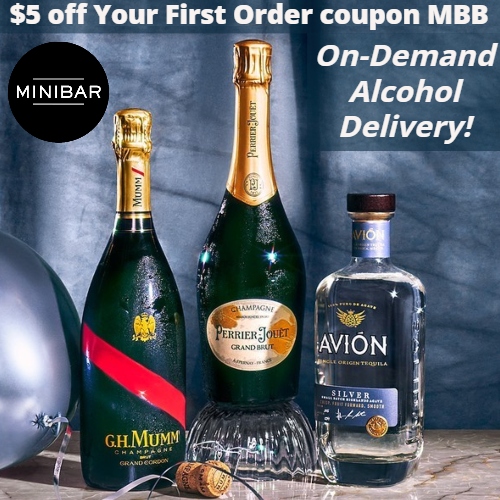 With Minibar Delivery, stocking your bar for the holidays has never been easier! They deliver wine, beer, and liquor straight to your door at the touch of a button – So you can skip the crowds and lines at the liquor store and spend more time enjoying the season.
They work with multiple local liquor stores in each city that they service, so no matter what you're looking for, you're sure to find it. They will even deliver mixers & non-alcoholic drinks, snacks, ice, and other party essentials.
Minibar Delivery provides on-demand delivery to more than 125 cities. If they're not in your city yet, no worries! You can still avoid the liquor store by ordering ahead and they'll ship it to you!
Get $5 off your first order at Minibar Delivery using coupon MBB.
Delivery fees and order minimums vary depending on the store partner you are shopping from. Prices will be clearly stated while shopping and placing your order.
3